Marion Hugh Knight Jr., also known as Suge Knight, is a former American record executive and the co-founder and former CEO of Death Row Records. He was a central figure in the commercial success of gangsta rap in the 1990s.
However, his career was marred by numerous legal issues, including assault charges, drug possession, and even murder. Suge Knight is serving a 28-year sentence at the Richard J. Donovan Correctional Facility in San Diego, California.
He was admitted on October 23, 2018, after pleading no contest to voluntary manslaughter in the death of Terry Carter, a local businessman. We go over this and many others in the remaining sections of this article.
Early Life and Career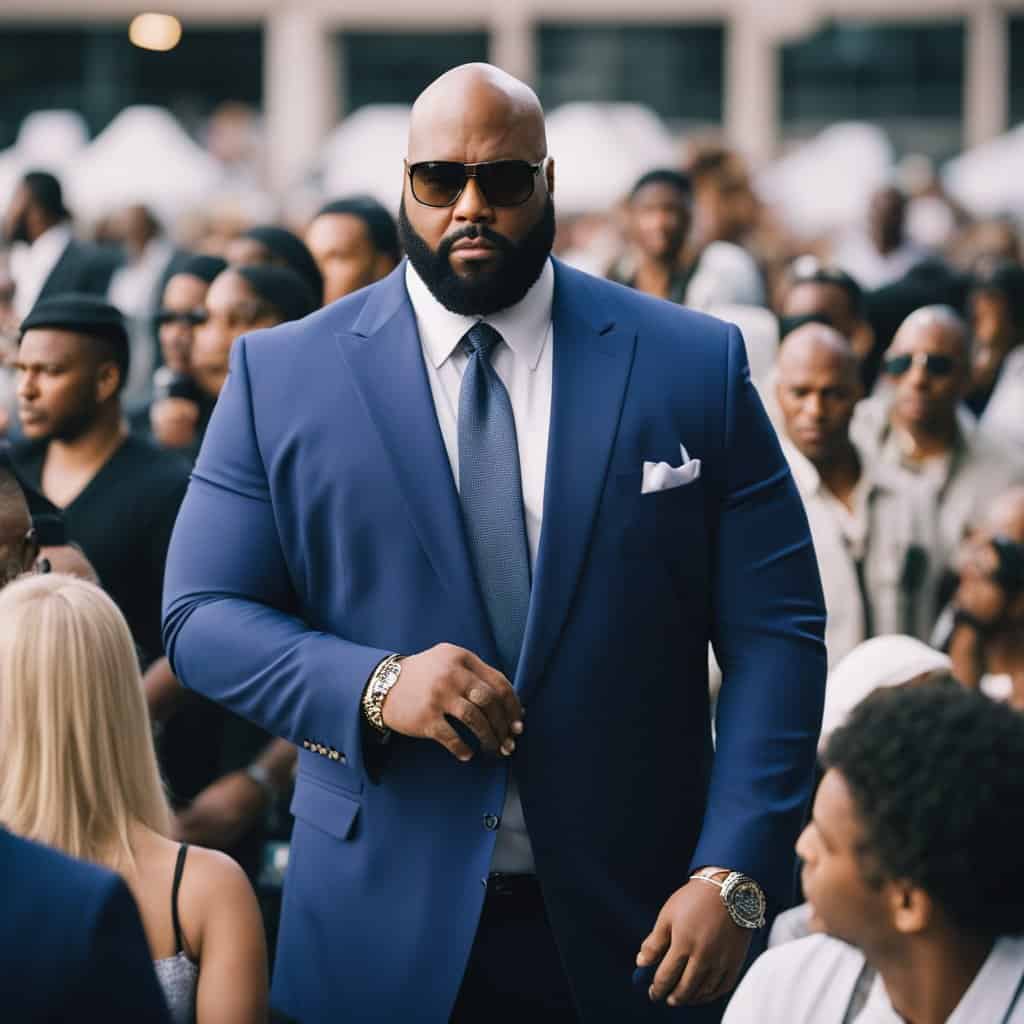 Marion Hugh Knight Jr., better known as Suge Knight, was born on April 19, 1965, in Compton, California. He grew up in a rough neighborhood and was involved in gang activity from a young age.
Knight was a standout football player in high school, earning a scholarship to play at El Camino College in Torrance, California. He later transferred to the University of Nevada, Las Vegas, where he played football for two years.
After college, Knight returned to Compton and began working as a concert promoter. He quickly made a name for himself in the West Coast music scene, working with artists like Bobby Brown and DJ Quik.
In 1989, he co-founded Death Row Records with Dr. Dre. The label became a significant player in the music industry, producing hit albums from artists like Snoop Dogg, Tupac Shakur, and Dr. Dre himself.
His reputation for violence and intimidation often overshadowed Knight's success as a music executive and record producer. He was involved in several high-profile altercations, including a 1996 brawl at the MGM Grand in Las Vegas that led to the death of Tupac Shakur.
Establishment of Death Row Records
In 1991, Marion "Suge" Knight, Dr. Dre, and The DOC founded Death Row Records, one of the most influential record labels in hip-hop history.
Death Row Records became known for its roster of talented artists, including Snoop Dogg, Tupac Shakur, and Vanilla Ice. Snoop Dogg's debut album, "Doggystyle," released in 1993, became an instant classic.
The label's success was partially due to its association with Dr. Dre, who had previously been a legendary rap group NWA member. Dr. Dre produced many of Death Row Records' most successful albums, including his album "The Chronic," in 1992, which is widely considered one of the greatest hip-hop albums of all time.
However, Death Row Records' success was not without controversy. The label was known for its violent and often dangerous reputation, which was reflected in the music it produced.
Key Collaborations and Feuds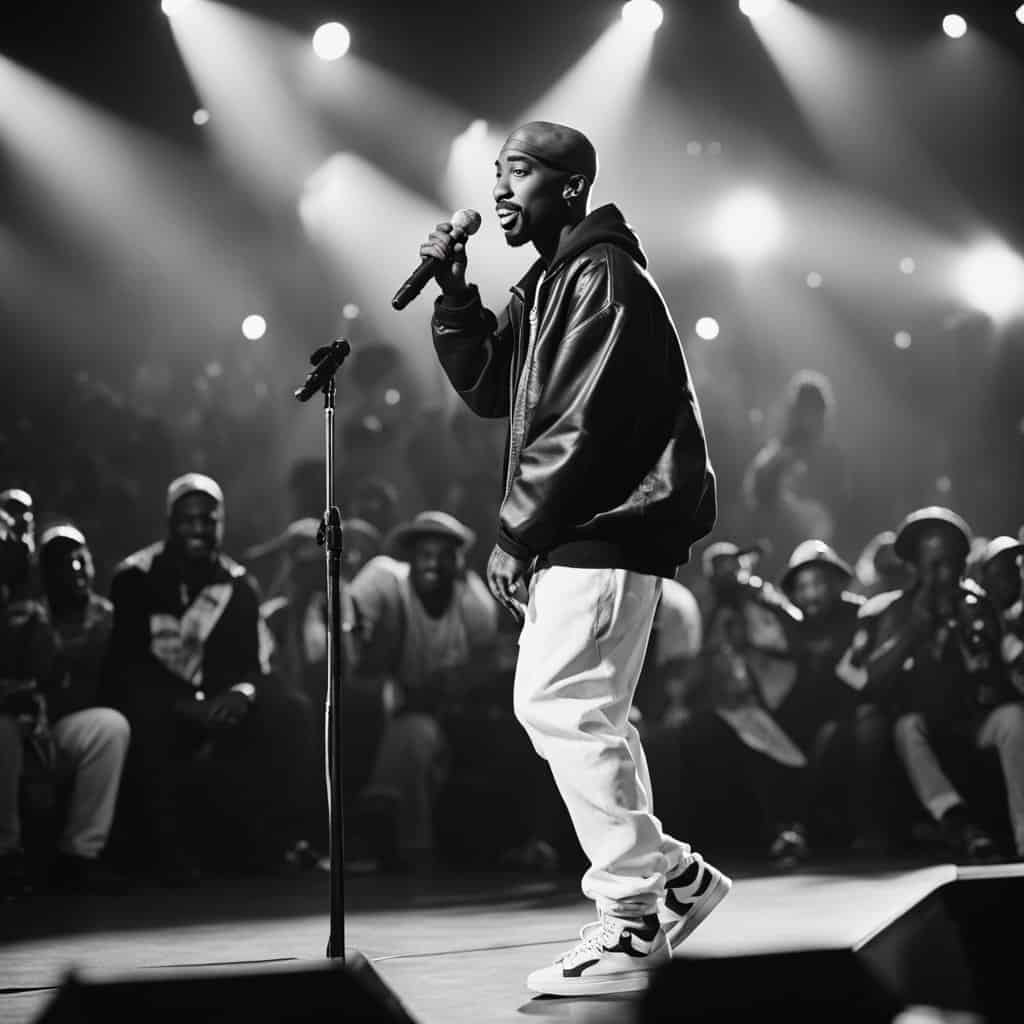 Suge Knight was a central figure in the gangsta rap scene in the 1990s. One of his most famous collaborations was with Tupac Shakur. Tupac signed with Death Row Records in 1995 and released his album "All Eyez on Me" in 1996, which was a significant success.
However, their partnership was cut short when Tupac was fatally shot in Las Vegas in 1996. The murder remains unsolved to this day. Suge Knight also feuded with The Notorious BIG and Puff Daddy, who were signed to rival Bad Boy Records.
The feud escalated and ultimately led to the deaths of both Tupac and The Notorious BIG in separate drive-by shootings. Suge Knight was never charged in either murder, but he was implicated in both cases.
Another notable feud was with Ice Cube, who left NWA and Ruthless Records to join Priority Records. Suge Knight, managing Dr. Dre then, reportedly threatened Ice Cube and his family, leading to a bitter feud between the two.
Involvement in Conspiracy Theories
Suge Knight has long been associated with conspiracy theories surrounding the murders of Tupac Shakur and The Notorious BIG.
Some believe that he orchestrated the shooting as revenge for Shakur's decision to leave the record label. Others insist he was involved in a larger conspiracy involving the LAPD and other influential individuals in the music industry.
Another conspiracy theory suggests that Knight was involved in the murder of The Notorious BIG in Los Angeles in 1997. Some people believe that Knight ordered the hit on Biggie as retaliation for the murder of Tupac the previous year.
Despite the lack of concrete evidence linking Knight to these crimes, many believe these conspiracy theories. Some even point to Knight's recent comments in the documentary "Last Man Standing: Suge Knight and the Murders of Biggie & Tupac" as evidence of his involvement.
In the documentary, Knight denies involvement in the murders but suggests that he knows more than he is letting on. He claims that he has evidence that could exonerate him and implicate others. But he has yet to provide any concrete proof to support these claims.
Legal Troubles and Convictions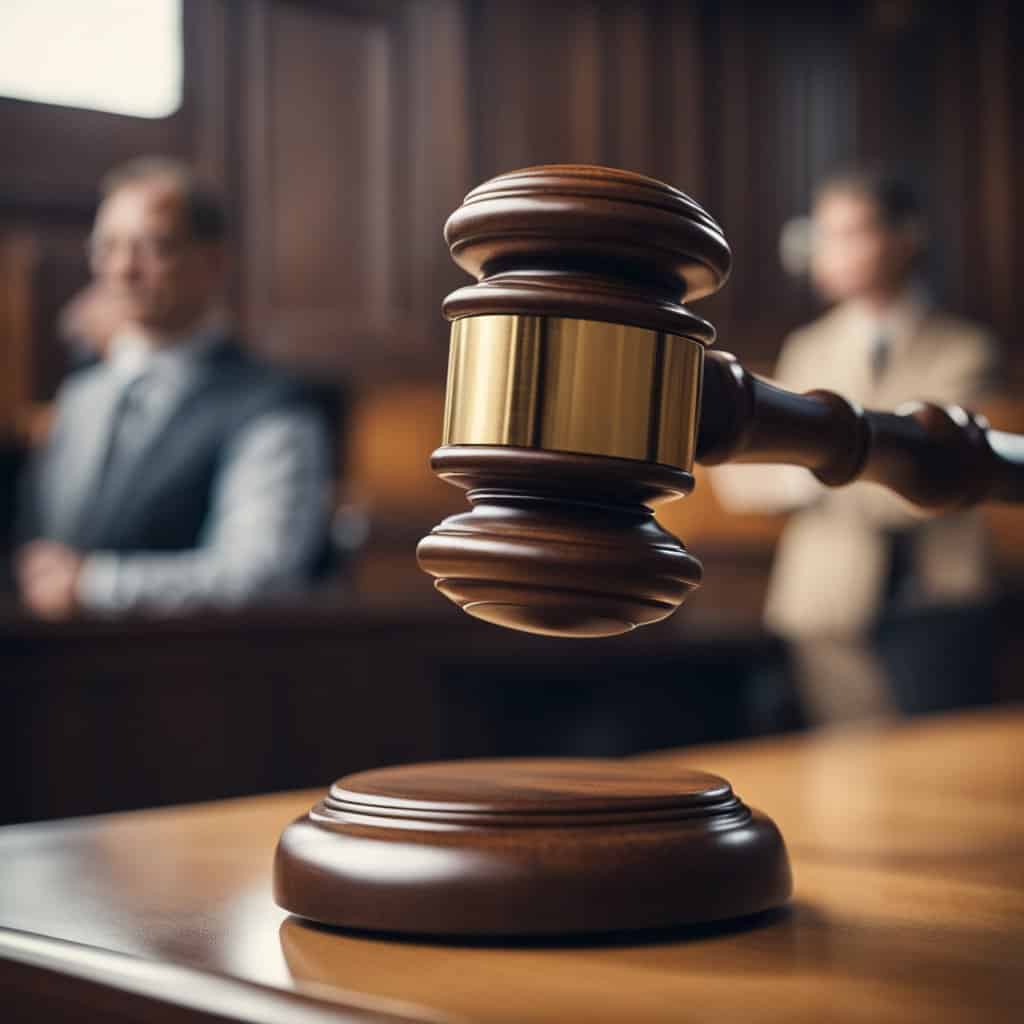 In 2015, Suge Knight was involved in a hit-and-run incident that left one man dead and another injured. He was charged with murder, attempted murder, and hit-and-run. He pleaded not guilty to the charges and claimed he acted in self-defense.
However, in 2018, he pleaded no contest to voluntary manslaughter and was sentenced to 28 years in prison – 22 years for the hit-and-run charge and a following six years for it. But this was not the first time Suge Knight had been in trouble with the law.
He had previously served time in prison for assault convictions and probation violations. In 1996, he was sentenced to nine years in jail for violating his parole – allegedly due to a fight that occurred hours before Tupac Shakur was killed in a drive-by shooting in Las Vegas.
In addition to his murder and hit-and-run charges, Suge Knight has also been convicted of conspiracy. In 2017, he was sentenced to 28 years in prison for conspiring to commit murder and other crimes.
Suge Knight's Financial Issues
Suge Knight has had his share of financial issues over the years. In 2005, Lydia Harris, a former business partner, won a $107 million judgment against Knight.
This judgment resulted from a lawsuit that accused Knight of stealing profits from a company he and Harris had started. Knight filed for bankruptcy in 2006, citing the judgment as one of the reasons for his financial troubles.
Knight's bankruptcy case was complicated, with numerous creditors and legal disputes. In 2008, a judge granted a motion to appoint a trustee to oversee Knight's finances, manage his assets and liabilities, and determine how to pay off his debts.
As of 2023, Knight's net worth is difficult to determine as he has been in prison since 2018. And while he may still have assets to pay off his debts, he continues to face legal disputes. In 2019, he was sued by a man who claimed Knight had threatened him with a gun. Knight denied the allegations, and the case was settled out of court.
Representation and Legal Proceedings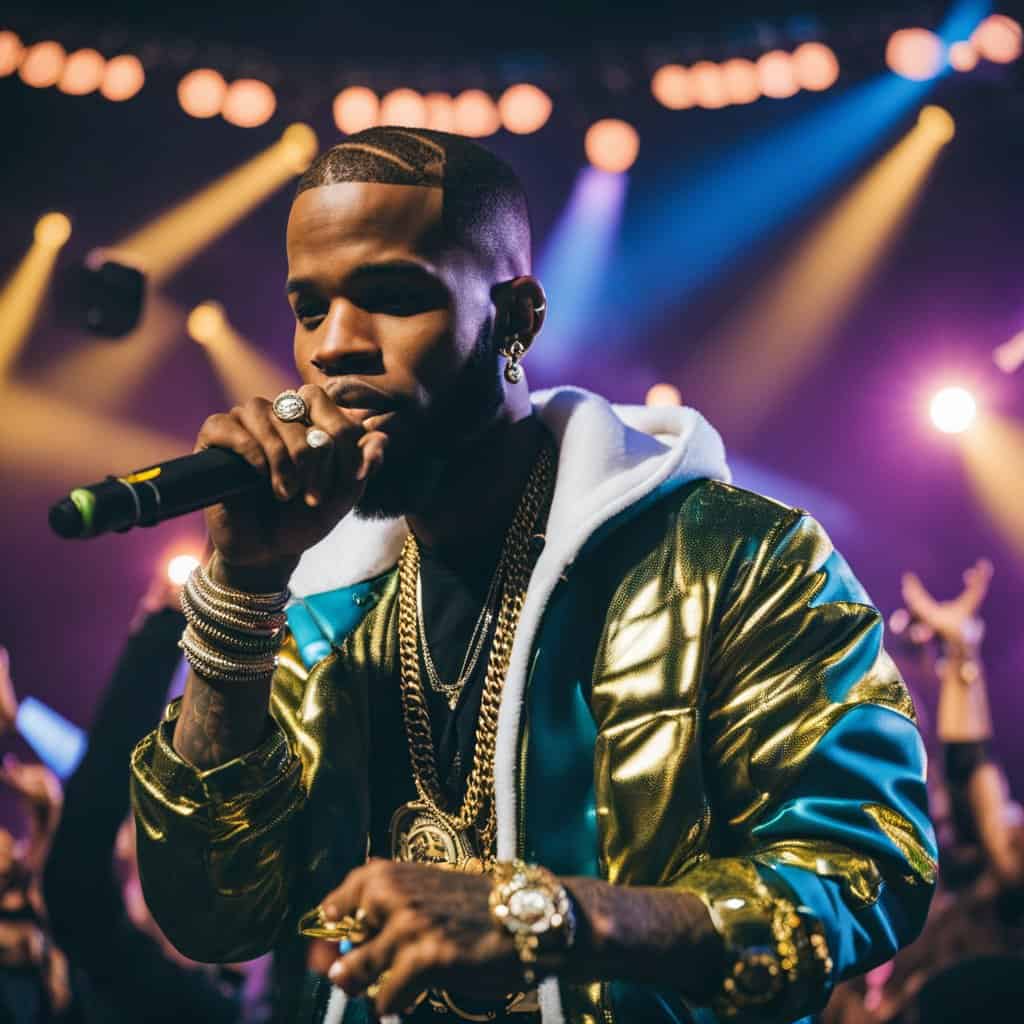 In 2023, when Tory Lanez was found guilty of shooting Megan Thee Stallion, he hired Suge Knight's former lawyer, David Kenner, as his new legal representation. Some saw this move as strategic, as Kenner has a reputation for being a skilled defense attorney and has represented several high-profile clients.
In 2022, Suge Knight's former attorney, Matthew Fletcher, took a plea deal after being accused of perjury and conspiracy. He was subsequently barred from practicing law for life by the State Bar of California. This was just the latest in a series of legal troubles for Fletcher, who had previously been accused of stealing checks from his clients.
Another of Knight's former attorneys, Thaddeus Culpepper, was accused of attempting to bribe witnesses in the case against Knight. Culpepper and another attorney, Toi-Lin Kelley, were caught on surveillance video allegedly passing notes to Knight in court. They were subsequently arrested and charged with conspiracy to commit bribery.
Suge Knight's Current Situation
Suge Knight, the former CEO of Death Row Records, is currently serving a 28-year prison sentence for charges of voluntary manslaughter. He was sent to Richard J. Donovan Correctional Facility in San Diego County, California, on October 23, 2018, and is expected to be released in 2046.
While in prison, Knight has faced several challenges, including being placed in solitary confinement for 90 days after he was caught using a smuggled cell phone. He has also been accused of being an informant, which he denies.
The media have closely watched Knight's life in prison, and he has been the subject of several documentaries and biopics. In 2021, it was reported that a biopic about Knight's life was in the works, with Ray J set to play the role of Knight. He remains a controversial figure in the music industry, and his legacy continues to be felt.
Frequently Asked Questions
What happened to Suge Knight after his release from prison?
Suge Knight was released from prison on August 7, 2022, after serving nearly four years of his 28-year sentence. Upon his release, he was required to complete three years of parole and was also ordered to pay restitution to the family of Terry Carter, the man he ran over with his car in 2015.
Who is currently in charge of Death Row Records?
Since Suge Knight's imprisonment, Death Row Records has changed hands multiple times. Currently, the label is owned by Entertainment One, which acquired the rights to the label's catalog in 2013.
What is Suge Knight's current net worth?
As of 2023, Suge Knight's net worth is estimated at -$200,000. This is mainly due to his legal troubles and the millions of dollars in legal fees and restitution payments he has had to pay.
Does Suge Knight have any children?
Yes, Suge Knight has several children. His most well-known child is his son, Suge Knight Jr., who has also been involved in the music industry.
Who shot Suge Knight six times?
In 2014, Suge Knight was shot six times at a party hosted by Chris Brown in Los Angeles. The shooter has never been identified, and the case remains unsolved.
Why did Dr. Dre leave Death Row Records?
Dr. Dre left Death Row Records in 1996 due to a dispute with Suge Knight over the label's finances and creative control. Dre started his label, Aftermath Entertainment, and has since become one of the music industry's most successful producers and entrepreneurs.
About Post Author