The entertainment industry is known for its young and glamorous stars, but these celebrities prove it's never too late to make it big or start over. Our top 10 celebrity late bloomers showcase famous personalities who didn't see fame, fortune, or success until later in life.
From opera singer Andrea Bocelli, who kick-started his career at 34, to film director Kathryn Bigelow, who saw mainstream success just four months before her 40th birthday, these late bloomers prove that age is just a number.
Other notable figures on the list include electronic musician Peaches, comic-book virtuoso Stan Lee, and R&B singer Charles Bradley. While some may have had humble beginnings or struggled to succeed earlier, they ultimately made their mark in their respective fields.
Whether in sports, music, or film, these celebrities prove that it's never too late to pursue your passions and achieve your dreams. Let's delve into our list.
Key Takeaways
Success can come at any age, as these celebrity late bloomers demonstrate.
Persistence and hard work can pay off, even if it takes time to see results.
It's never too late to pursue your passions and achieve your dreams.
Andrea Bocelli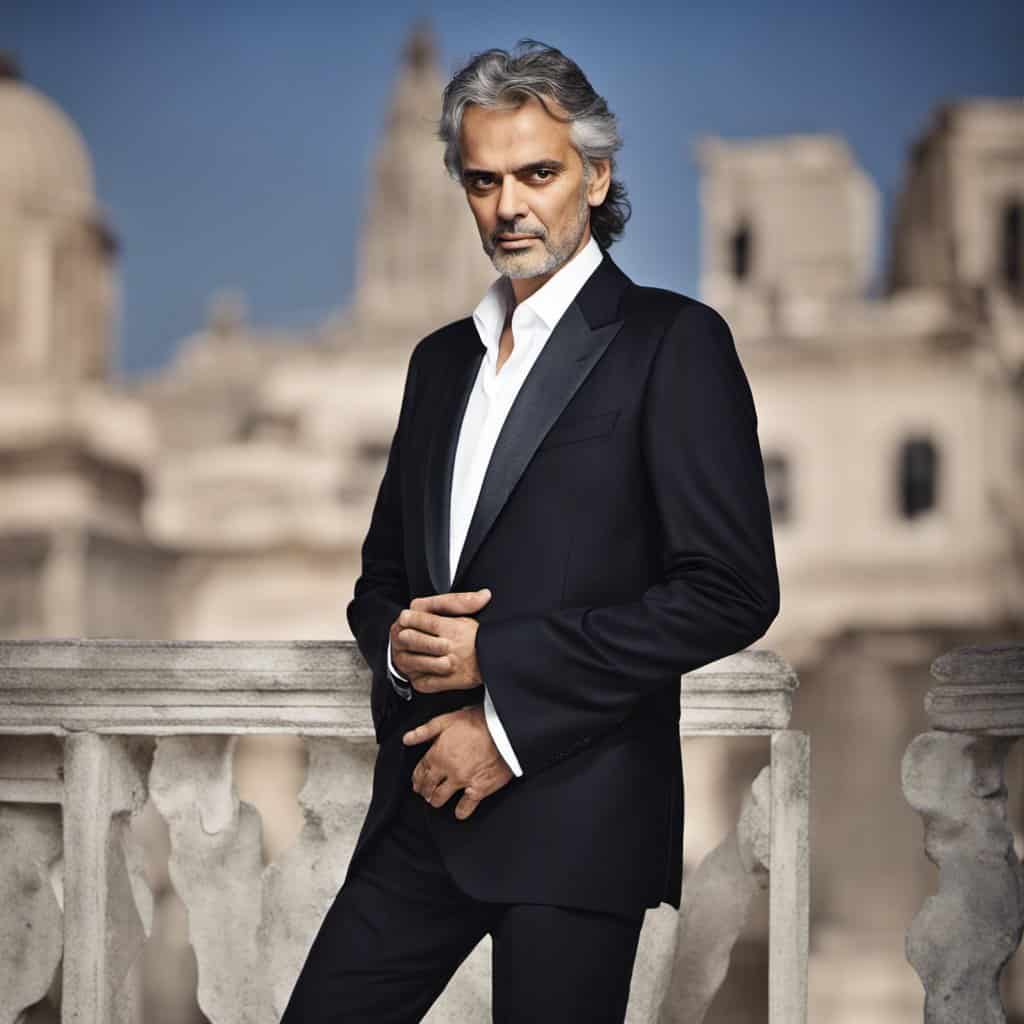 Andrea Bocelli is an Italian classical tenor who has brought significant attention to opera and classical music.
However, it wasn't until 1992, when Bocelli was 34, that he sent a demo tape to Italian rocker Zucchero. Luciano Pavarotti heard the tape and kick-started Bocelli's career, and he has since sold over 150 million albums and has won multiple awards for his music.
Bocelli's collaborations with pop stars such as Celine Dion have won him praise and awards. His music has been featured in films, television shows, and commercials, making him a household name worldwide. His unique voice and emotional performances make him one of the most beloved tenors ever.
Despite being blind since age twelve, Bocelli has never let his disability hold him back. He has used his music to inspire others and spread a message of hope and perseverance. His story is a testament to the power of music and the human spirit, showing that hard work and determination make anything possible.
Kathryn Bigelow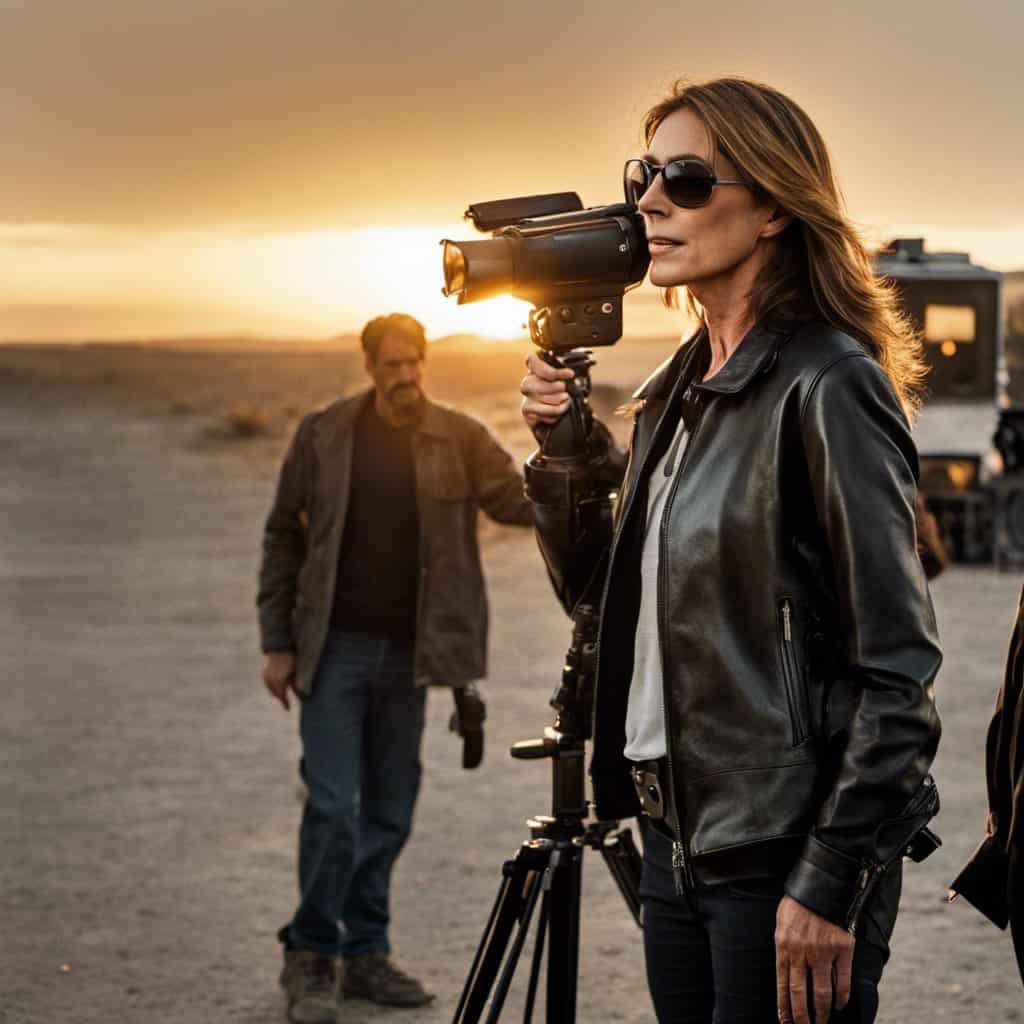 Kathryn Bigelow is a renowned film director and producer who has directed some of the best movies of recent years, such as The Hurt Locker and Zero Dark Thirty. Bigelow had humble beginnings, being the only child of a librarian and a paint factory manager. Her first feature-length film, The Loveless, wasn't released until she was 30.
But it wasn't until Point Break, just four months before her 40th birthday, that Bigelow saw mainstream success. Point Break was a commercial and critical hit, and it put Bigelow on the map as a director to watch. The movie starred Keanu Reeves and Patrick Swayze and was about a group of surfers who rob banks.
Bigelow's success continued with Strange Days, released in 1995 when she was 44, and The Weight of Water, released in 2000 when she was 49. Later on, at 57, Kathryn Bigelow would release The Hurt Locker, which won her an Academy Award for Best Director. The Hurt Locker starred Jeremy Renner; it won six Oscars, including Best Picture and Best Director.
Bigelow's next movie, Zero Dark Thirty, was released in 2012 when she was 61. The film starred Jessica Chastain and was about the hunt for Osama bin Laden. Zero Dark Thirty received five Oscar nominations, including Best Picture and Best Director.
Peaches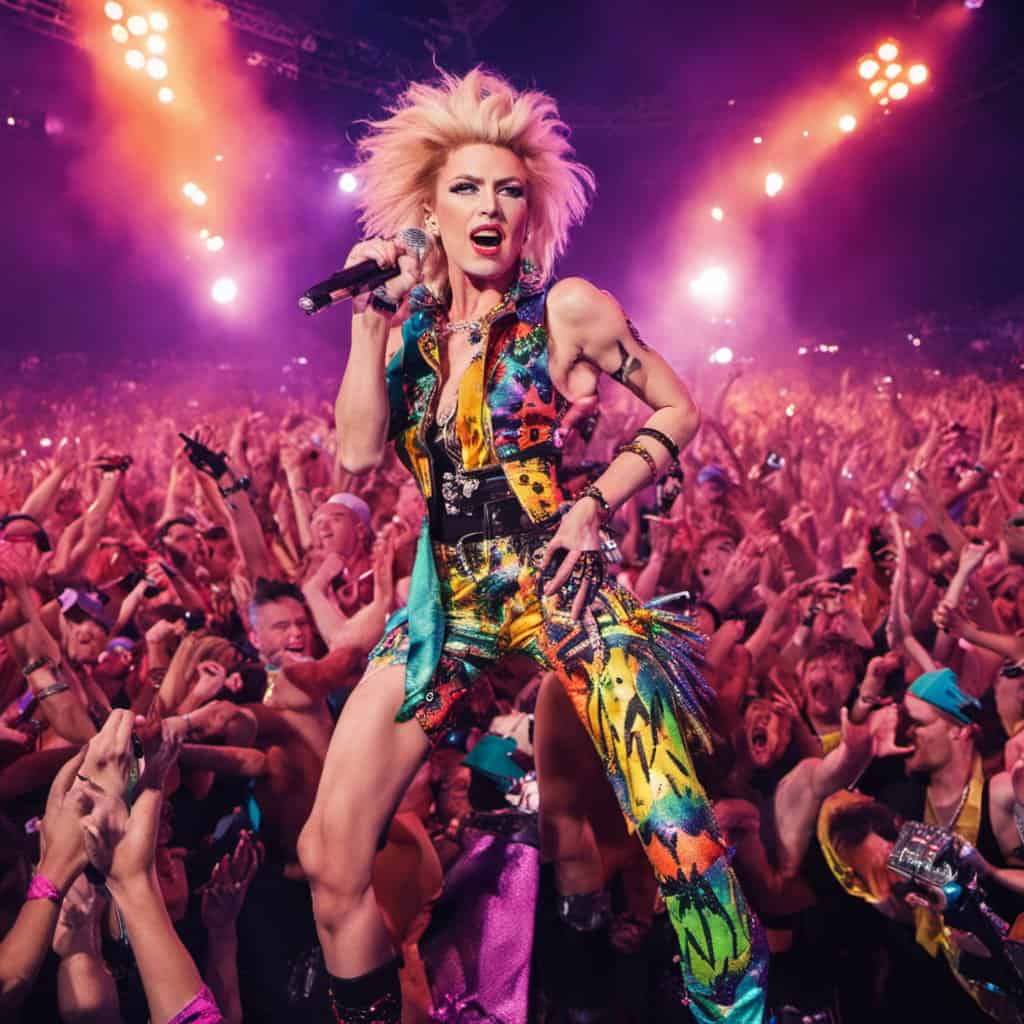 Peaches, also known as Merrill Nisker, is an electronic musician known for her sexually suggestive lyrics and crude content. Her band name, The Peaches, was named after herself. She was part of a small group called Mermaid Cafe before she started her solo career.
Her first solo album, Fancy Pants Hoodlum, was released when she was 27 years old, but it wasn't until her second album, when she was nearly 32, that she took on the moniker Peaches. Her album, released in 2000, titled The Teaches of Peaches, saw her career finally take off.
Peaches' music has been featured in films such as Mean Girls and Jackass Number Two. Her sexually explicit lyrics and provocative music videos have garnered a large following, and she has been praised for her unique style and sound. Peaches has also collaborated with artists such as Iggy Pop, Joan Jett, and Pink.
Peaches' music has been described as a mix of punk, electro, and rock, and her live performances are known for their high energy and provocative nature. Her music has influenced the electronic music scene and inspired other artists to push boundaries and experiment with their sound.
Stan Lee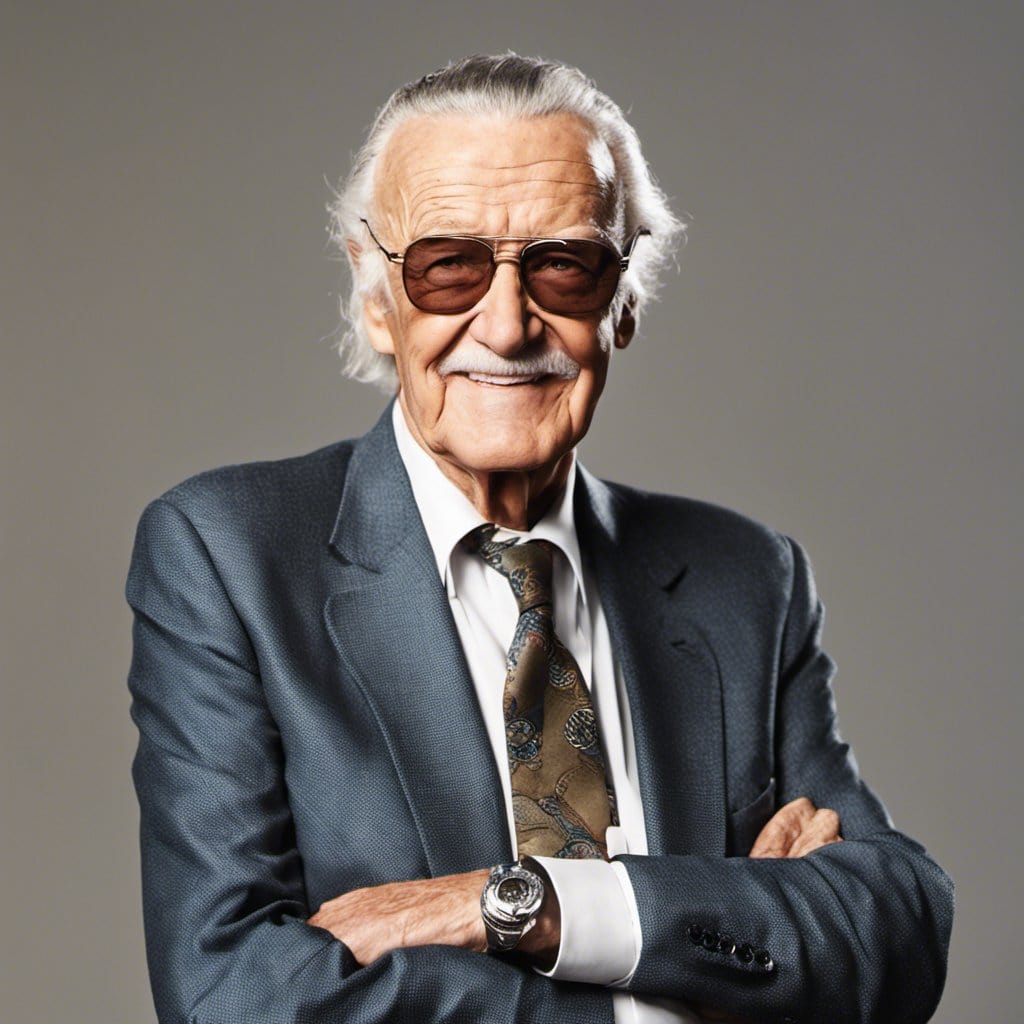 Stan Lee, the co-creator of Marvel Comics, didn't achieve mainstream success until he was middle-aged.
Lee started his career as an assistant at the company that would later become Marvel when he was just 16. He wrote his first filler piece, "Captain America Foils the Traitors' Revenge," at 18. After a few small creations, he became editor-in-chief a few years later.
However, Lee didn't see popularity and mainstream success until he neared middle age. DC Comics saw a surge in popularity, which urged Lee to release the Fantastic Four in retaliation just a month before he turned 39. The Fantastic Four became an instant hit, and Marvel was born.
Lee went on to create iconic characters such as Spider-Man, the X-Men, and the Avengers.
He became known for his cameos in Marvel movies and his larger-than-life personality. Lee's impact on the comic book industry can still be felt today, and he will always be remembered as a legend in the world of comics.
Charles Bradley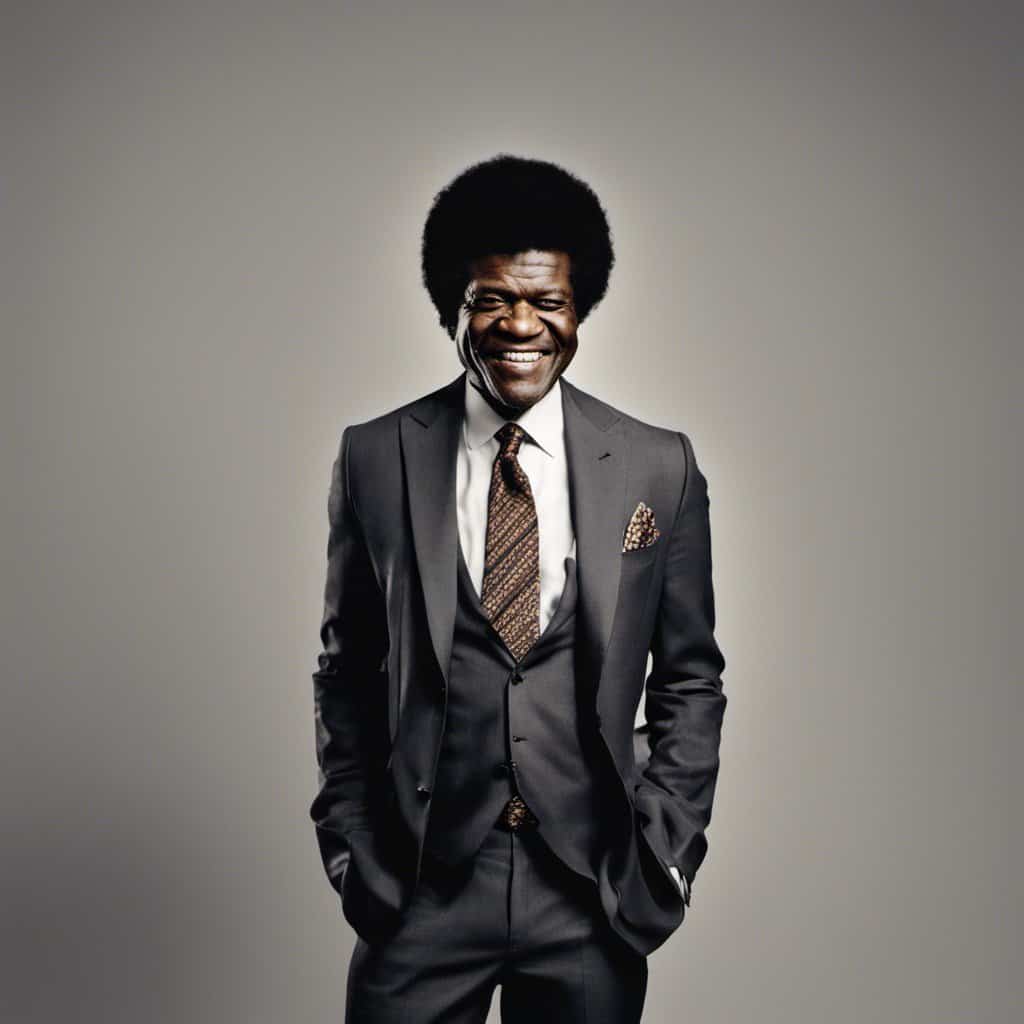 Charles Bradley was a late bloomer in the R&B music industry. Bradley was born in 1948 and grew up in Brooklyn, New York. He was inspired to pursue music after seeing James Brown perform live in 1962.
Despite his passion for music, Bradley only played small shows and worked odd jobs to make ends meet for most of his life. It wasn't until he was noticed doing a James Brown impersonation at a small club in New York that his career began to take off.
In 2011, Bradley released his debut album "No Time for Dreaming" at 63. The album was well-received and helped him gain a following. He continued to release more albums, including "Victim of Love" and "Changes," which were also critically acclaimed.
Bradley's story is a testament that pursuing your dreams and achieving success is never too late. Despite facing numerous obstacles, he persevered and ultimately achieved his goal of becoming a successful musician.
Tim Thomas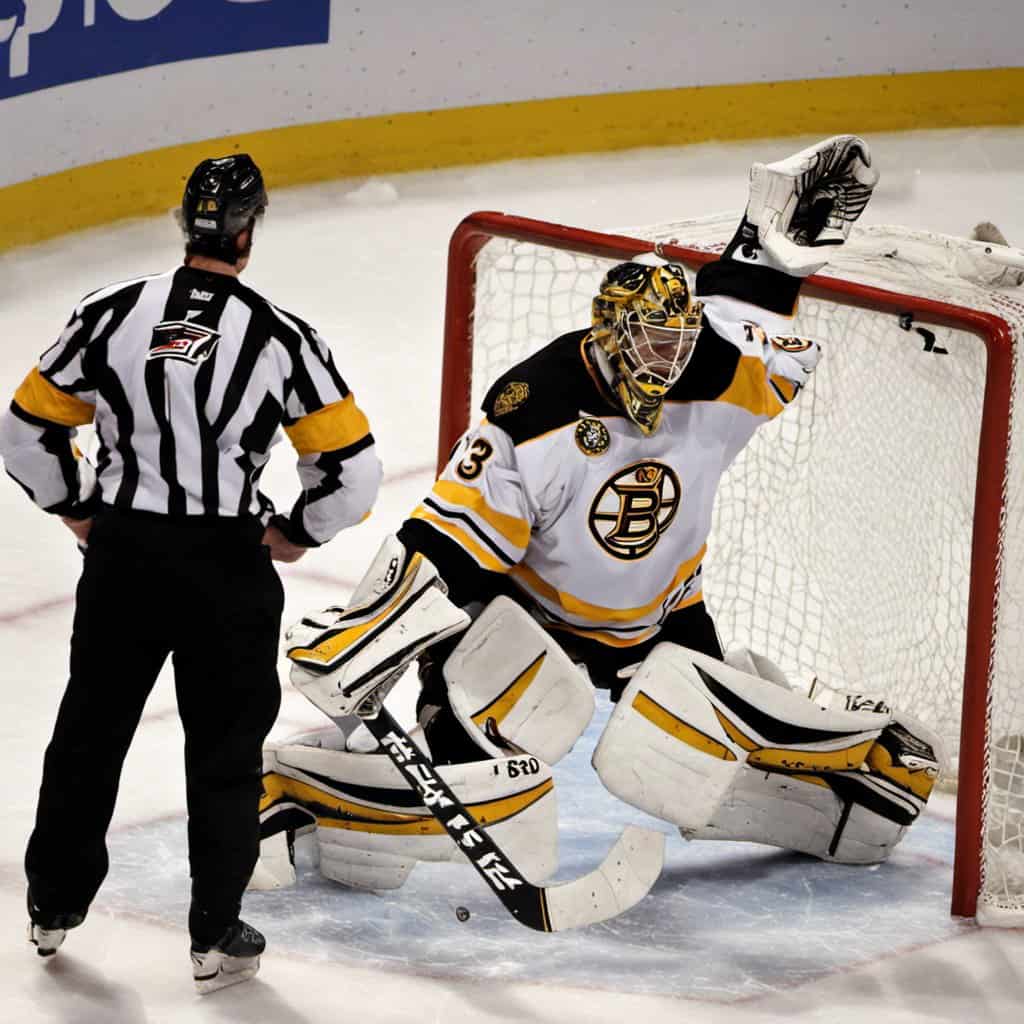 Tim Thomas is a former professional ice hockey goaltender who played for the Boston Bruins, Florida Panthers, and Dallas Stars. He started playing college hockey from 1993 to 1997 and then moved to Finland to play in that country's equivalent of the NHL.
Thomas made his NHL debut with the Boston Bruins in 2002 at 28. However, it wasn't until several years later, in the 2005-2006 season, that he became the Bruins' starting goaltender.
While the early 30s might not seem too old on paper, it can often be retirement age for hockey players. Thomas, however, continued to play at a high level and was a crucial player in the Bruins' 2011 Stanley Cup championship, winning the Conn Smythe Trophy as the most valuable player of the playoffs.
Thomas retired from hockey in 2014, ending his career with a record of 214 wins, 145 losses, and 51 ties. He was a five-time All-Star and won two Vezina Trophies as the NHL's top goaltender.
Off the ice, Thomas has been involved in various charitable organizations, including the Tim Thomas Foundation, which supports the well-being of children and veterans.
Ang Lee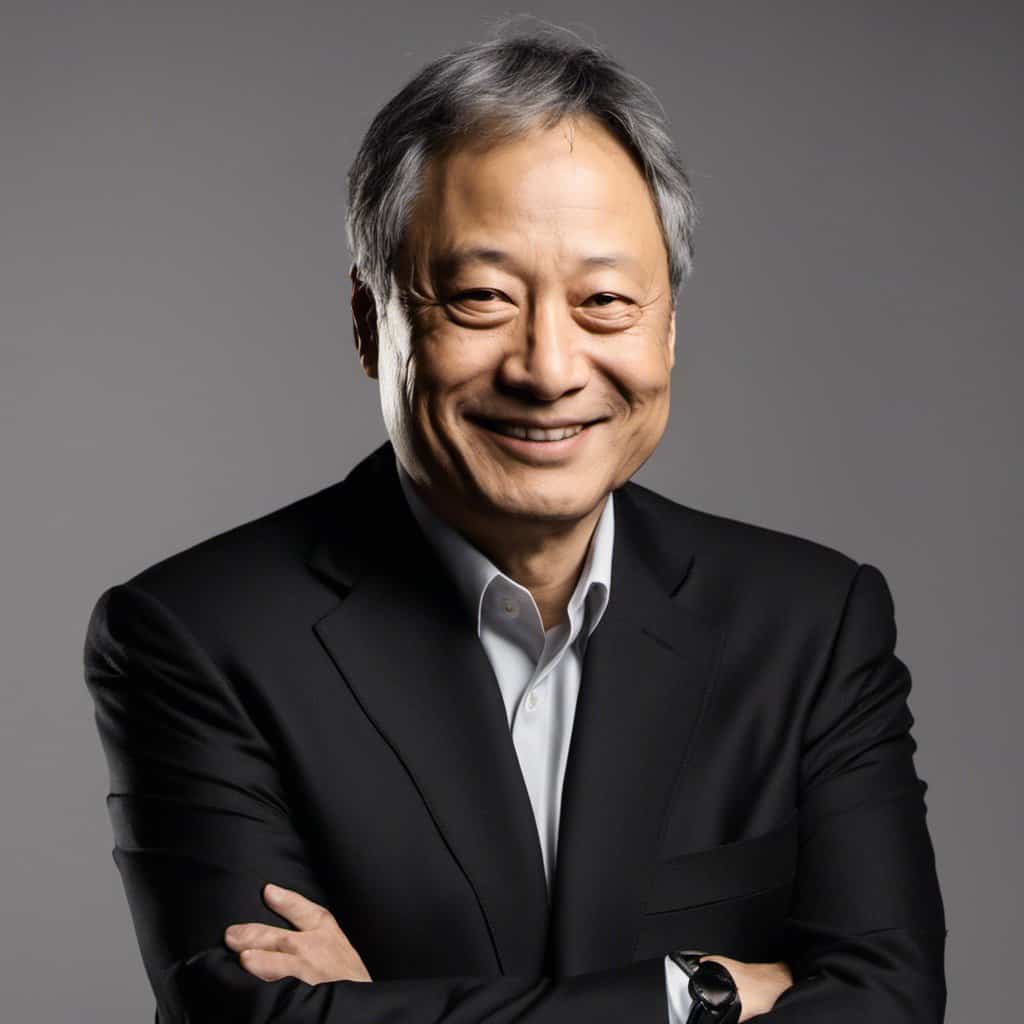 Ang Lee is a Taiwanese film director, writer, and producer who has made significant waves in Hollywood with the successes of films like "Crouching Tiger, Hidden Dragon" and "Brokeback Mountain," among others. Born and raised in Taiwan, Lee moved to the United States at 25 to follow his passion for drama.
Lee's first feature, "Pushing Hands," was released in 1992 when he was 38 and was successful in Taiwan. However, it wasn't until 1995's "Sense and Sensibility" that Lee began his lucrative career in Hollywood and saw mainstream American success at 41.
Lee has since directed critically acclaimed films such as "Life of Pi," which won him an Academy Award for Best Director, and "Brokeback Mountain," which earned him a nomination in the same category. He has also been recognized with numerous other awards and accolades for his contributions to the film industry.
Lee's ability to bring unique and compelling stories to the screen has made him one of today's most respected and accomplished directors.
Leonard Cohen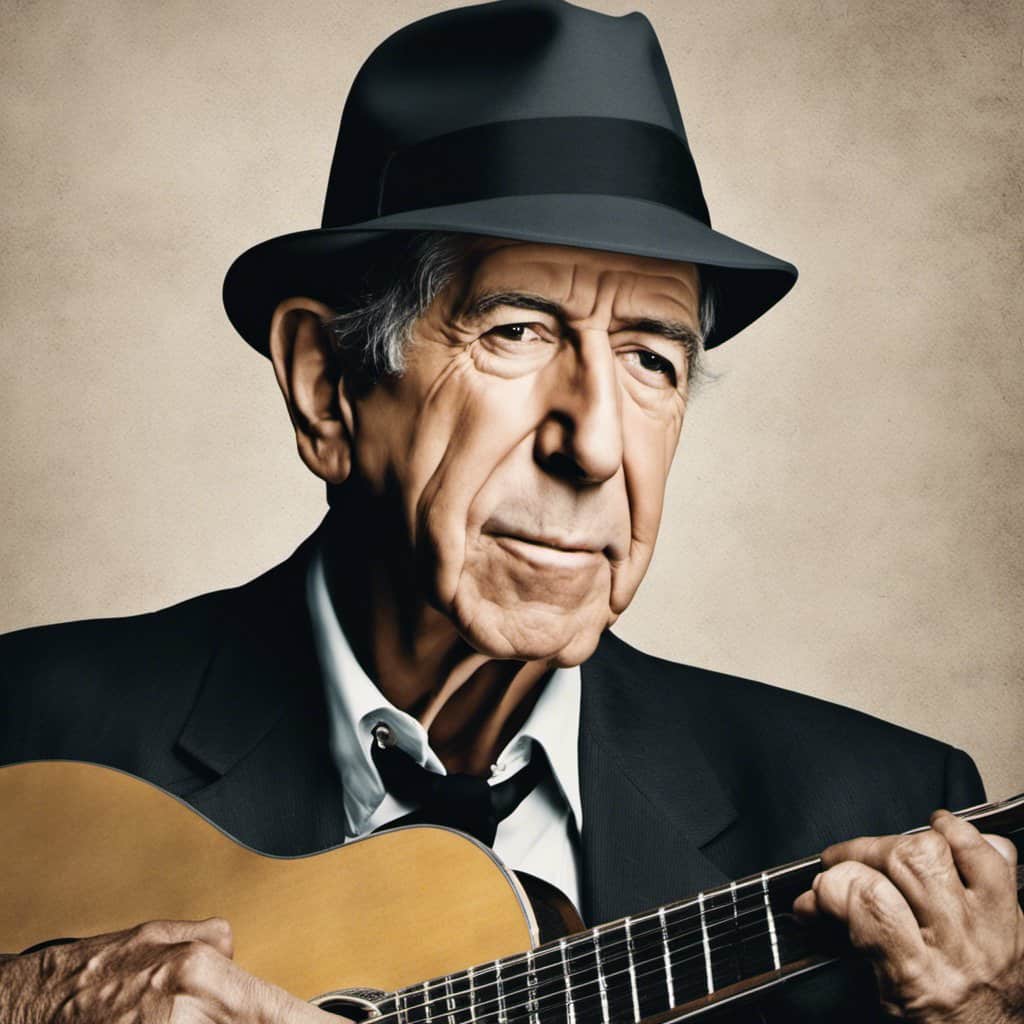 Leonard Cohen was a true multi-talented artist with skills in songwriting, music, painting, poetry, and novel writing. His work has left a lasting impression on the world, with his song "Hallelujah" being considered a masterpiece.
Cohen started his career as a member of Andy Warhol's Factory group in the 60s before Columbia Records took notice and released his first album, "Songs of Leonard Cohen," when he was 33. Despite initial disappointment with his writing career, Cohen persevered.
Even 40 years later, and late in his 80s, Cohen continued to create music and art that resonated with audiences. He released his final album, "You Want It Darker," just a few weeks before he died in 2016.
Cohen's impact on music and the arts cannot be overstated, and his legacy will continue to inspire future generations.
Martha Stewart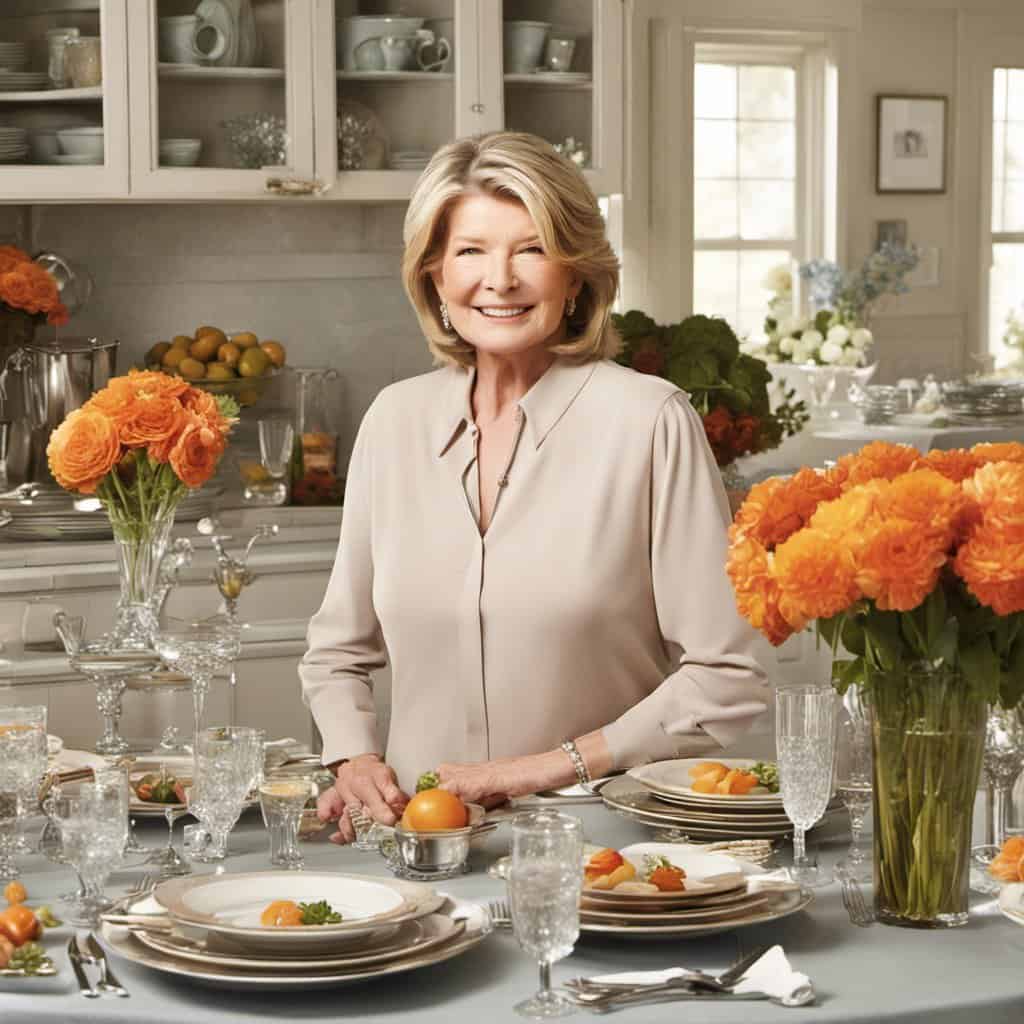 Martha Stewart is a household name in the world of cooking and homemaking. She started her career as the co-founder of a catering company and was later hired to cater a book release party for Harry and Abrams Inc. There, she met Alan Merkin, the head of a publishing company, who asked her to write a cookbook.
Stewart's first cookbook, "Entertaining," was released in 1982 when she was 41 years old. It was the beginning of her ascent to fame and fortune. She wrote over 85 books on cooking, entertaining, and home decor.
Stewart's success wasn't limited to just books. She also had her television show, "Martha Stewart Living," which aired for over a decade. The show featured Stewart sharing her tips and tricks for cooking, gardening, and home organization.
In addition to her books and television show, Stewart founded her own company, Martha Stewart Living Omnimedia. The company produced magazines, television shows, and products for the home.
However, Stewart's success was not without controversy. In 2002, she was indicted on criminal charges relating to an insider trading scandal. She was convicted and served five months in prison. Despite this setback, Stewart became a successful businesswoman and media personality.
Susan Boyle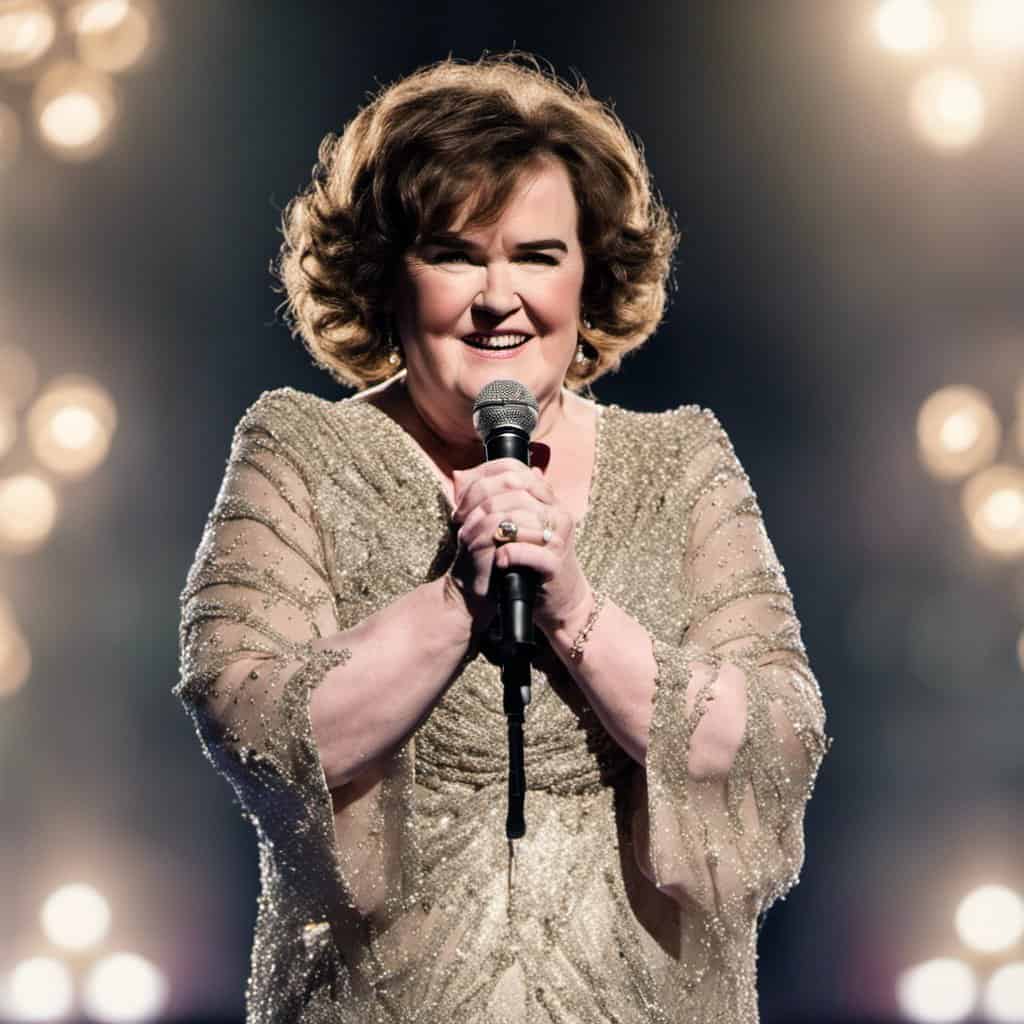 Susan Boyle is a Scottish singer who rose to fame in 2009 after her Britain's Got Talent audition. Boyle had been singing since she was a child, but it wasn't until she was 47 that she gained worldwide recognition.
Boyle's audition on Britain's Got Talent was met with skepticism from the judges and audience, who were taken aback by her unassuming appearance. However, as soon as Boyle began to sing "I Dreamed a Dream" from Les Misérables, she stunned everyone with her powerful voice.
Following her audition, Boyle became an instant sensation, with her performance going viral on YouTube and garnering millions of views. Her debut album, "I Dreamed a Dream," was released later that year and became the fastest-selling debut album in UK history.
Boyle has since released several more albums and has sold over 25 million records worldwide. She has also been nominated for multiple Grammy Awards and has won several other prestigious awards for her music.
Honorable Mentions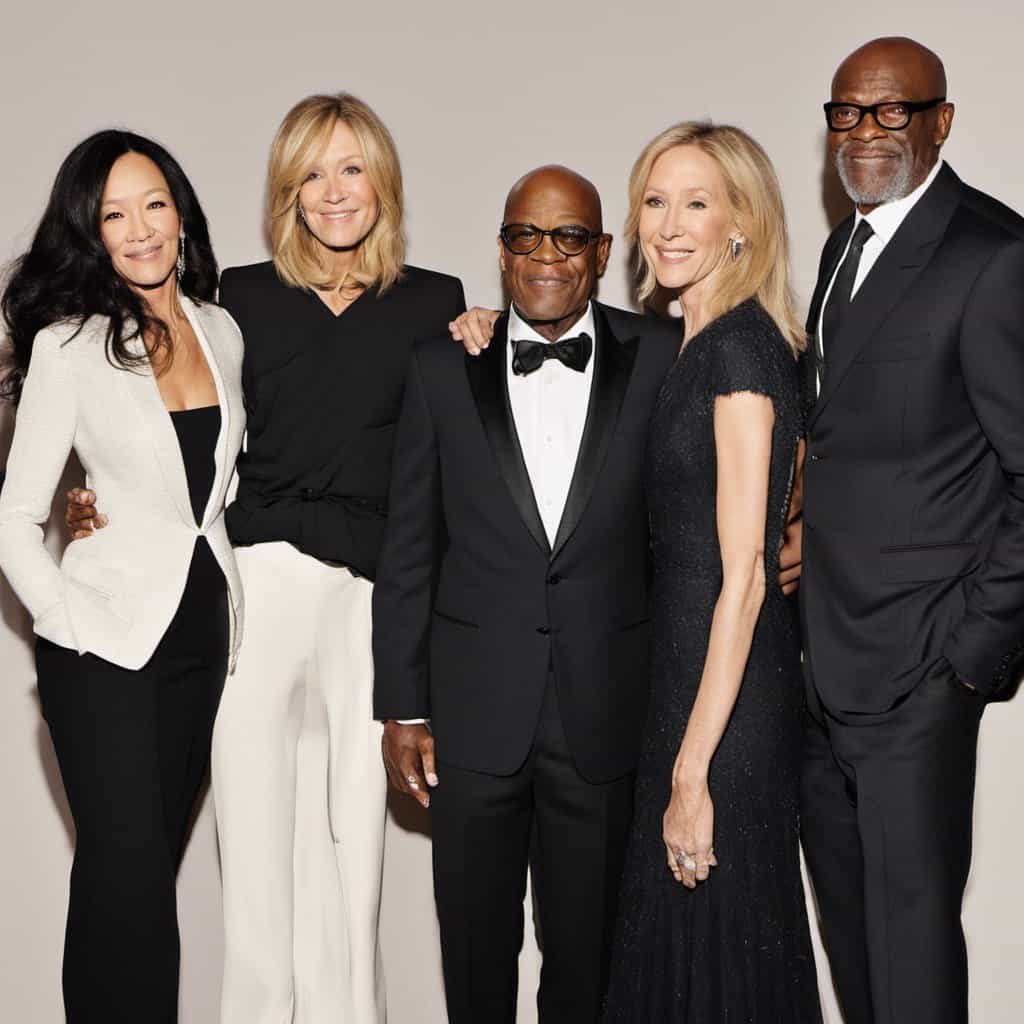 The list of top 10 celebrity late bloomers is not exhaustive, and many other notable individuals found success later in life. Here are a few honorable mentions:
First is Vera Wang, who didn't start her fashion design career until she was 40. After working as a figure skater and journalist, she was hired as an assistant at Vogue and eventually became the youngest editor at the magazine. She left Vogue to work for Ralph Lauren, but it wasn't until she designed her wedding dress at age 40 that she realized her true passion and started her fashion line.
Next is Samuel L. Jackson, who didn't get his big break until he was in his 40s. After struggling with addiction and working odd jobs, he landed a small role in the film Jungle Fever. This led to more parts, including his iconic performance in Pulp Fiction, which earned him an Oscar nomination.
Another late bloomer is Julia Child, who didn't start her culinary career until she was in her 40s. After moving to France with her husband, she fell in love with French cuisine and enrolled in the famous Le Cordon Bleu cooking school. She went on to write the best-selling cookbook Mastering the Art of French Cooking and became a beloved TV personality.
Finally, there's J.K. Rowling, who didn't become a household name until she was in her 30s. After a difficult divorce and struggling to support her young daughter, she wrote the first Harry Potter book while living on welfare. Numerous publishers rejected it before finally being picked up, and the rest is history.
These late bloomers prove that success can come at any age and that pursuing your dreams is never too late.
About Post Author