Shaggy, born Orville Richard Burrell, is a Jamaican-American musician and actor who has captivated audiences with his unique singing style and hit songs such as "Boombastic" and "It Wasn't Me". With a career spanning more than two decades, Shaggy has established himself as a major force in the entertainment industry. In this article, we will take an in-depth look at Shaggy's personal and professional life, as well as his impressive net worth.
Personal Life
Shaggy was born on October 22, 1968 in Kingston, Jamaica. He was the youngest of seven children and grew up in a musical household, with his father being a popular singer in Jamaica. He was nicknamed "Shaggy" by his friends after the cartoon character from Scooby Doo and grew up listening to reggae, ska, dancehall, and R&B.
When Shaggy turned 18, he left Jamaica and moved to Brooklyn, New York with his mother. As soon as he arrived, he started working on his music career. It didn't take long for him to see some success – his singles "Mampie" and "Big Up" both hit the top spot on the New York reggae charts.
After struggling to find a job for a year, Shaggy decided to join the Marines in 1988 and was stationed at Camp Lejeune in North Carolina. He used his free time to work on his music, even driving back to New York for recording sessions. In 1991, he was sent to Gulf War for Operations Desert Storm and Desert Shield.
Shaggy wasn't exactly the best marine – he admits to being AWOL and having a big mouth. He only made it to lance corporal before being discharged. However, he did manage to release a hit album after leaving the military, with the single "Oh, Carolina" being a huge success. It's likely that his time in North Carolina had an influence on his music.
Shaggy has been together with her wife Rebecca over 20 years and married since 2014. They have 3 daughters together – Sydney and twins Madison and Kelsey. He's also got two sons from a previous relationship: Richard Jr. (aka rapper Robb Bank$) and Tyler.
Philanthrophy
Shaggy is known for his philanthropic efforts, particularly in his home country of Jamaica. He has supported various education and music programs in Jamaica, as well as other charitable causes.
One of Shaggy's most notable philanthropic efforts is his work with the Shaggy Make a Difference Foundation, which dates back to 2001. The foundation is dedicated to providing education, sports, and music programs to underprivileged children in Jamaica. The foundation has funded the construction of several schools and has provided resources such as computers, sports equipment, and musical instruments to students in need.
In addition to his work with the Shaggy Make a Difference Foundation, Shaggy has also supported other charitable causes. He has performed at benefit concerts for organizations such as the Red Cross and has made donations to disaster relief efforts. Shaggy has also been involved in fundraising efforts for cancer research and has supported various animal welfare organizations.
Shaggy's philanthropic efforts have been recognized and honored by various organizations. In 2010, he was honored with the Order of Distinction by the Government of Jamaica for his contributions to the country through his philanthropic work. In 2017, he was also honored with the Global Leadership Award by the International Association of Human Values for his humanitarian work.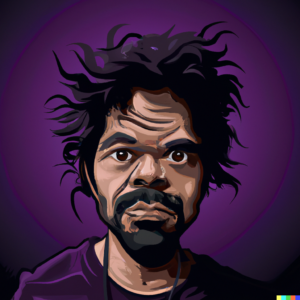 Professional Career
Shaggy rose to fame in the 1990s with his hit single "Oh Carolina," a remake of a 1958 tune by John Folkes. The track was the first single off of his debut album "Pure Pleasure," which was released in 1993 and received positive reviews. However, it was his second album, "Boombastic," that really put him on the map. The title track, "Boombastic," became a massive hit, reaching the top 10 in several countries and earning Shaggy the Grammy Award for Best Reggae Album in 1996.
Throughout his career, Shaggy has been recognized for his contributions to the music industry. He has been nominated for eight Grammy Awards and has won two. In addition to his solo work, Shaggy has also collaborated with a number of other artists, including Janet Jackson, Sting, and Rihanna. His smooth, reggae-infused pop sound and engaging stage presence have made him a fan favorite around the world.
Shaggy has received several awards and nominations throughout his career. He was nominated for eight Grammys and won two, including Best Reggae Album for "Boombastic" in 1996 and Best Reggae Album for "44/876" (shared with Sting, Tony Lake, Sting International, and Robert Orton) in 2019. He also won a Brit Award for International Male Solo Artist in 2002, beating out other nominees like Bob Dylan, Dr. Dre, Ryan Adams, and Wyclef Jean. Shaggy has received five Teen Choice Award nominations, winning Music – Choice Love Song for "Angel" (shared with Rayvon) and Music – Choice R&B/Hip-Hop Artist in 2001. He was also nominated for an MTV Asia Award for Favorite Male Artist in 2002 and for MTV Europe Music Awards for Best Pop and Best Male in 2001.
Net Worth of Shaggy
Shaggy's net worth is estimated to be around $15 million. He has earned his fortune through the sales of his albums and singles, as well as through his several other ventures.
Shaggy's music career took off as early as in the mid-1990s and since then, he has released a number of successful albums and singles. With more than 40 million album units sold and eight singles on the Billboard Hot 100, Shaggy is the only diamond-selling dancehall artist in music history. He has also had seven albums reach the Billboard 200, four of which have placed in the top 40. The percentage that artists receive for each album sold is a negotiating point, but typically it can fall anywhere between 10% and 20% so it's safe to say that Shaggy is in the millionaire club just by his album sales.
In addition to his music career, Shaggy's music has been licensed to numerous movies and TV shows, including James Bond movie "No Time To Die" and "Speed 2".
Shaggy has also made money through his tours & performances. He has toured extensively, performing in countries all over the world, and has a loyal fan base around the globe. According to Concert Archives, he has done 546 concerts since 1993.
It is common for successful individuals to make investments as a way to diversify their income and secure their financial future. It is more than likely that Shaggy has made investments in various assets such as stocks, real estate, or businesses, but without more information, it is impossible to say for certain.
About Post Author