Pete Michael Davidson's date of birth is November 16th, 1993. He is an American comedian, actor, screenwriter and film producer. He is best known for featuring on Saturday Night Live.
Pete Davidson Net Worth and Salary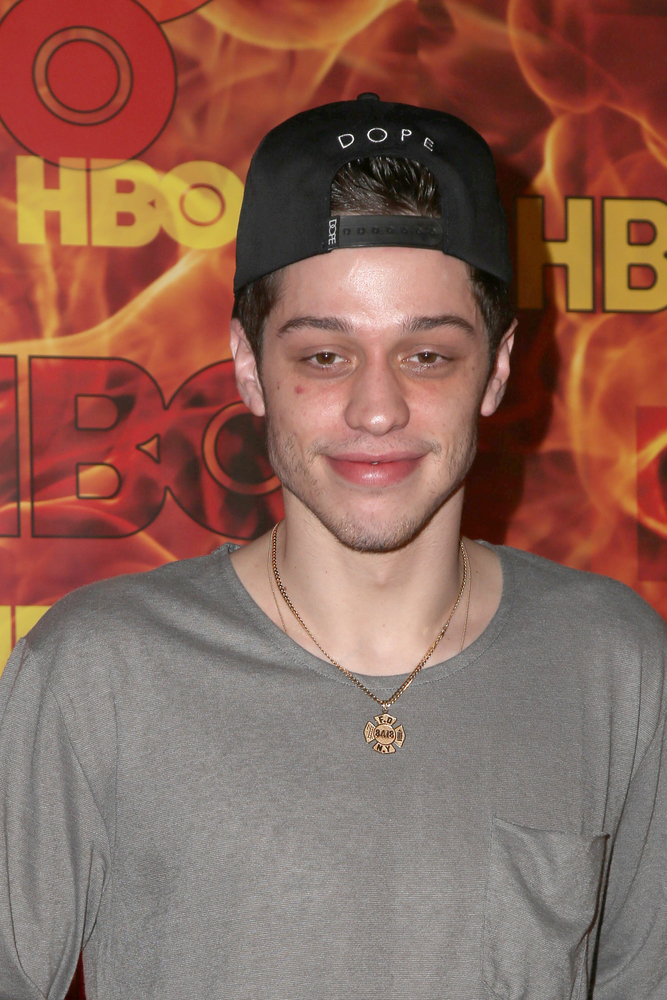 Pete Davidson has a net worth of around $8 million. Besides his estimated salary of $15,000 per episode from his appearances on NBC's Saturday Night Live, Davidson has also starred in various films and shows including The King of Staten Island, Failosophy and Guy Code.
His yearly salary is thought to be around $500,000 taking into account his weekly stints on Saturday Night Live, and various projects he takes part in such as producing and screenwriting.
Personal Life
Pete Davidson was born in New York City, USA to Amy and Scott Davidson. He has a younger sibling named Casey. His father died serving as an NYC firefighter in the tragic events of 9/11. He was last seen entering the Marriott Trade Center before the building collapsed. Davidson was just seven years old at the time and later dropped out of school due to suicidal thoughts.
In 2012, Pete went on to graduate from Xaverian High School before enrolling at St Francis' College. After one semester, he dropped out to pursue a career in comedy.
Professional Career
At the age of 16, Davidson embarked on his first comedy gig which took place at Staten Island bowling alley. He would then go on to appear in MTV Comedy series, Failosophy before having various stints on reality shows.
His first televised stand-up happened on Gotham Comedy Live, a program focused on up and coming comedians. After appearing on Brooklyn Nine Nine, Davidson got his big break featuring as a cast member on Saturday Night Live.
In 2016, Pete was named in Forbes 30 under 30 list and also filmed his first self titled comedy stand up; Pete Davidson SMD, filmed by Comedy Central.
As well as stints on The Tonight Show with Jimmy Fallon and various programs, Davidson also starred in and co-wrote The King Of Staten Island. One of his latest projects is a Netflix series named I Slept With Joey Ramone.
In 2021, Pete starred in a Smart Water Commercial gaining attraction from fans all over the world with his comedic ways. His mother also stars in the commercial.
Pete Davidson Dating History
Pete Davidson has had a string of high profile relationships throughout the years, most recently being linked to Kim Kardashian.
In 2015, Davidson had a brief relationship with Girl Code cast member Carly Aquilo. He then dated Lizzie David (daughter of television legend Larry David) for around two years before they decided to go their separate ways.
His next love interest was that of songstress Ariana Grande. The pair became embroiled in a whirlwind romance in which they got engaged. However they parted ways after just five months.
He has since dated the likes of Kate Beckinsale, Margaret Qualley, Kaia Gerber and Phoebe Dynevor.
About Post Author