In this blog, we'll look at an intriguing list of renowned rappers who scaled the ladder of fame a tad later than most—spotlighting the journeys of artists like Rick Ross, DJ Khaled, 50 Cent, 2 Chainz, and the legendary DMX.
It's a powerful narrative that underscores the idea that dreams don't come with expiration dates. Take Rick Ross, for instance, who unveiled his maiden album at 30, or DMX, who was 28 when he introduced his debut masterpiece.
Their stories resonate with a singular message: age, truly, is but a number.
With this piece, we aim to ignite a spark of inspiration. To every reader, whether you're knee-deep in the music industry or any other venture, let these sagas remind you that it's never too late to carve your niche and leave an indelible mark.
Key Takeaways
Hip-hop artists can achieve success at any age.
Rick Ross, DJ Khaled, 50 Cent, 2 Chainz, and DMX are examples of rappers who found fame later in life.
These artists' stories inspire you to never give up on your dreams.
Rick Ross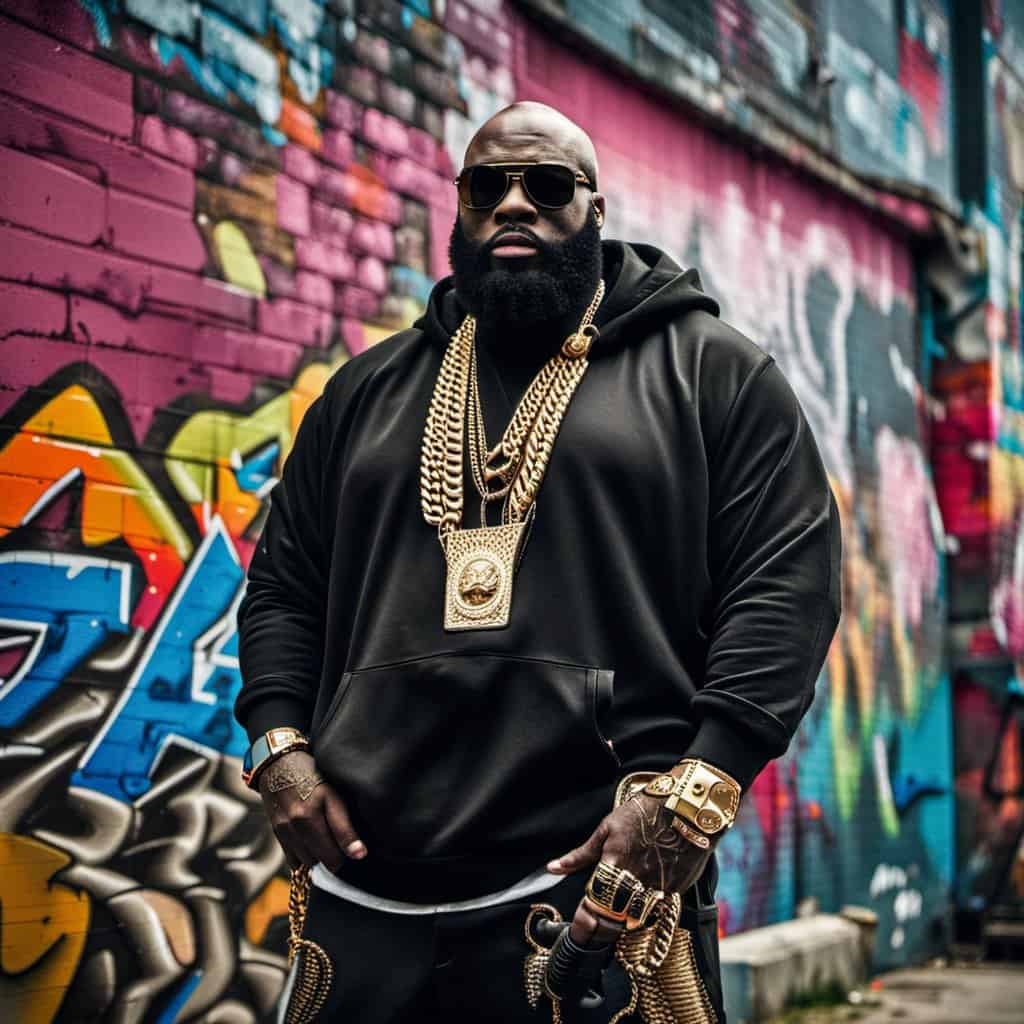 Rick Ross is a well-known rapper who earned popularity when he dropped his Port of Miami debut album in 2006. At that time, he was already 30 years old. Ross is an excellent inspiration for those who think they are too old to pursue their dreams.
Start as a Corrections Officer
It's no secret that Rick Ross started his career as a corrections officer. However, he later changed course and pursued his passion for music. Ross proved that it's never too late to change course and do what you were meant to do.
Maybach Music Group
Rick Ross founded his label, Maybach Music Group, which has become one of the most well-known labels in modern hip hop. He has signed several artists, including Meek Mill and Wale, under his label.
Hottest MC in 2012
Rick Ross was named the hottest MC in the game back in 2012 by MTV. This achievement is a testament to his talent and hard work. Ross has been consistent in his music career and has continued to produce hit songs.
DJ Khaled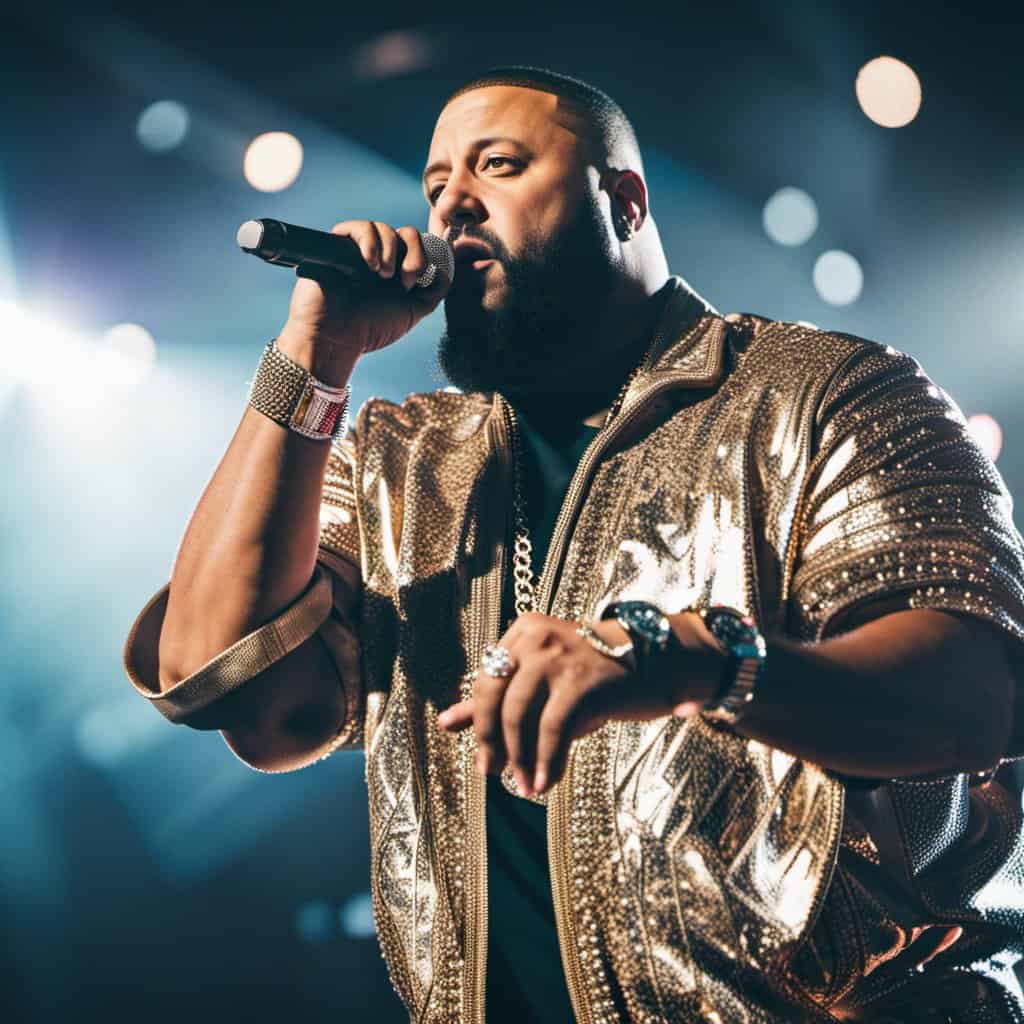 DJ Khaled is a well-known figure in the modern hip-hop scene. He is a rapper, record executive, and producer who has made a name for himself in the industry.
Sophomore Album Breakthrough
It wasn't until DJ Khaled dropped his sophomore album, "We The Best," that he gained widespread recognition. He was already 34 years old at the time. The album featured collaborations with some of the biggest names in the industry, including Lil Wayne, T-Pain, and Akon.
Harvard University
DJ Khaled's success has not been limited to the music industry. He has also been invited to teach a course at Harvard University. The "Culture, Entrepreneurship, and Innovation" course focuses on the importance of building a brand and how to do it successfully.
Major Keys of Life
DJ Khaled is known for his motivational speeches and "major keys of life." He has written a book titled "The Keys," a collection of his life lessons and advice. The book has become a bestseller and has inspired many people to pursue their dreams and achieve success.
First Son
In 2016, DJ Khaled welcomed his first son into the world. He has been very vocal about his love for his family and has shared many pictures and videos of his son on social media. Despite his busy schedule, DJ Khaled has prioritized spending time with his family and being a good father.
50 Cent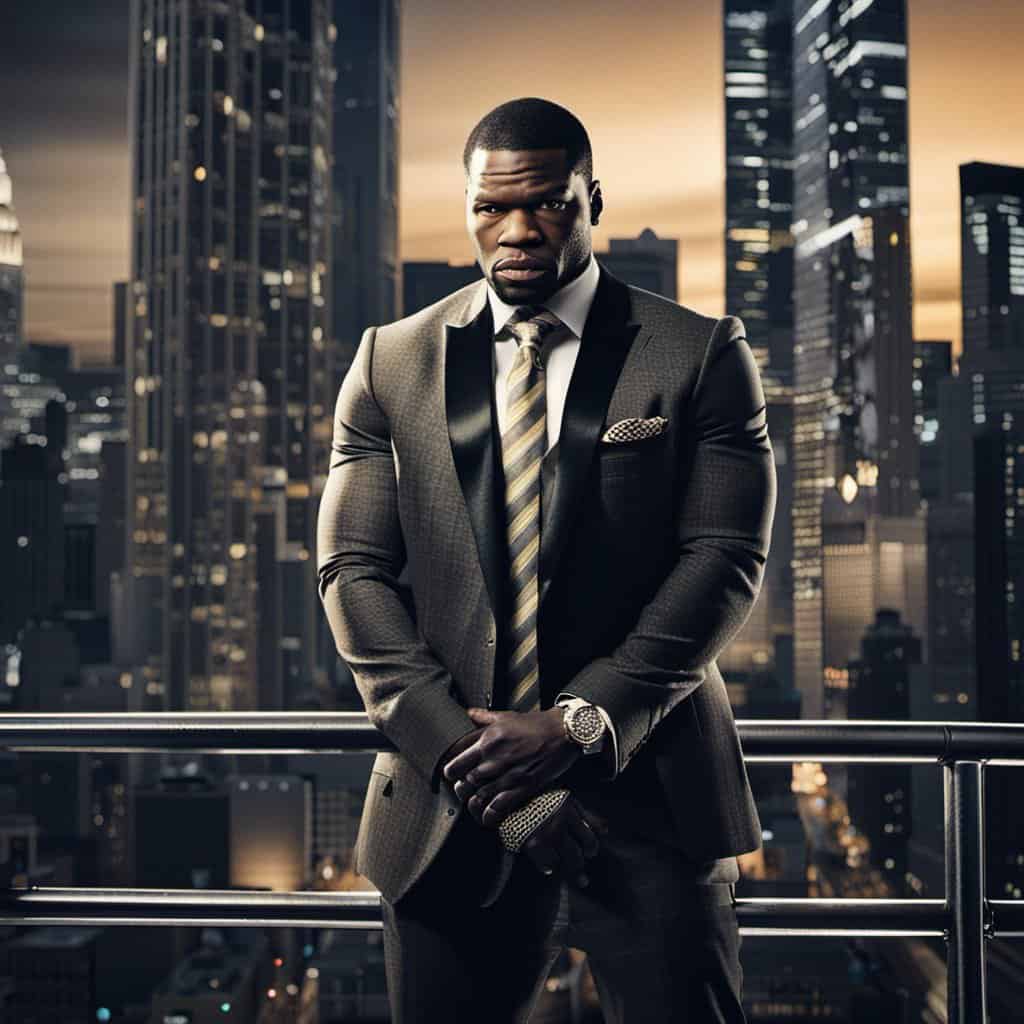 50 Cent, born Curtis James Jackson III, is a well-known rapper and actor who has made his mark in the hip-hop industry. Despite starting his career in his 20s, it wasn't until he released his debut album, "Get Rich or Die Trying," that he became a household name.
Get Rich or Die Trying
"Get Rich or Die Trying" was released in 2003, when 50 Cent was just two years shy of 30. The album was a massive success, debuting at number one on the Billboard 200 and selling over 872,000 copies in its first week.
It was certified 6x Platinum in the United States and 9x Platinum worldwide. The album was praised for its gritty, autobiographical lyrics and its production, which Dr. Dre and Eminem, among others, handled. It featured hit singles like "In da Club," "21 Questions," and "P.I.M.P."
Shady Records
After the success of "Get Rich or Die Trying," 50 Cent was signed to Shady Records, the record label founded by Eminem. He released his second album, "The Massacre," in 2005, which debuted at number one on the Billboard 200 and sold over 1.1 million copies in its first week.
East Coast G-Unit
50 Cent also founded his record label, G-Unit Records, which signed artists like Lloyd Banks, Young Buck, and Tony Yayo. The label released several successful albums, including "Beg for Mercy" and "T.O.S. (Terminate on Sight)."
IG Roasting and Power
In recent years, 50 Cent has become known for his antics on Instagram, where he often roasts other rappers and celebrities. He has also become a successful television producer, executive producing the hit Starz series "Power."
2 Chainz

City Boy to 2 Chainz
2 Chainz, born Tauheed Epps, started his music career under the name "City Boy," but it wasn't until he changed his name to 2 Chainz that he gained notoriety.
The name change occurred in 2011, resulting from the artist's desire to rebrand himself and create a new persona. The name "2 Chainz" was inspired by the artist's love of jewelry and tendency to wear multiple chains simultaneously.
Based on a True Story
After changing his name, 2 Chainz released his debut album, "Based on a T.R.U. Story," in 2012, when he was 35.
The album featured collaborations with notable artists such as Kanye West, Drake, and Nicki Minaj. It was a commercial success, debuting at number one on the US Billboard 200 chart and selling over 147,000 copies in its first week.
Dabbing Santa Christmas Sweaters
In addition to his music career, 2 Chainz has also found success in the fashion industry. In 2015, he released a line of Christmas sweaters named "Dabbing Santa."
The sweaters feature a cartoon version of Santa Claus making the famous dance move, the dab. 2 Chainz reportedly made over two million dollars from their sales.
DMX

It's Dark and Hell is Hot
DMX, whose real name is Earl Simmons, was already 28 years old when he released his debut album, "It's Dark and Hell is Hot." Despite his late start in the industry, the album quickly gained mass attention and helped him establish himself as one of the biggest rappers of his time.
"It's Dark and Hell is Hot" was released in 1998 under Def Jam Recordings and Ruff Ryders Entertainment. The album was produced by a team of producers, including Dame Grease, Irv Gotti, and Swizz Beatz, and featured collaborations with other famous rappers such as Jay-Z and The LOX.
The album debuted at number one on the Billboard 200 chart and sold over 251,000 copies in its first week.
In and Out of Limelight
DMX has had a tumultuous career in the music industry, with periods of great success followed by personal struggles and legal issues. He has been in and out of the limelight, but his impact on the hip-hop industry remains undeniable.
In recent years, DMX has made headlines for his legal troubles, including multiple arrests for drug possession, animal cruelty, and tax evasion. He has also struggled with addiction and has been in and out of rehab.
Despite his struggles, DMX's music continues to inspire and influence new generations of rappers, and his legacy as one of the greatest rappers ever remains intact.
Conclusion
Hip-hop and rap have always been considered a young man's game, but the list of famous rappers who achieved fame later in life proves that age is just a number.
Rick Ross, Jim Jones, DJ Khaled, 50 Cent, 2 Chainz, and DMX are some of the most well-known figures in modern hip-hop who didn't succeed until they were in their 30s or even 40s.
These artists are a testament that it's never too late to pursue your dreams and that success can come at any age. They prove that anything is possible with hard work, dedication, and a strong belief in oneself.
So, keep grinding, follow your dreams, and who knows, maybe you'll be the next big thing in hip-hop.
About Post Author